What Are Porcelain Veneers?
Porcelain veneers are wafer-thin pieces of porcelain, about 0.3-0.5 mm thick. The porcelain is bonded over your natural tooth for a variety of reasons—making teeth appear longer, covering chips or stains, and designing an aesthetically pleasing smile. They can also be used as an alternative to braces or orthodontic treatment, as they can be placed over crooked teeth and close up natural gaps.
Veneers may be thin, but they are bonded tightly to the tooth which makes them strong enough to endure the wear-and-tear of everyday life. If taken care of properly, they can last 15-20 years or longer. Porcelain is also harder than your teeth's natural enamel and it is more resistant to staining. If you're going for a whiter color for your teeth, Dr. Vargas may recommend bleaching your teeth first. This will help the teeth that aren't veneered to match the whiter color of the veneers.
Why Choose Porcelain Veneers?
Porcelain can mimic a tooth's natural translucence and color variations, and when crafted by an expert cosmetic dentist, it is nearly impossible to tell a veneer from a natural tooth. Cosmetic dentistry is not taught as a part of the dental school curriculum, but dentists like Dr. Vargas have taken additional post-graduate training in cosmetic dentistry. A skilled cosmetic dentist will work with you to design your perfect smile, as well as take your aesthetic concerns about things such as color into account.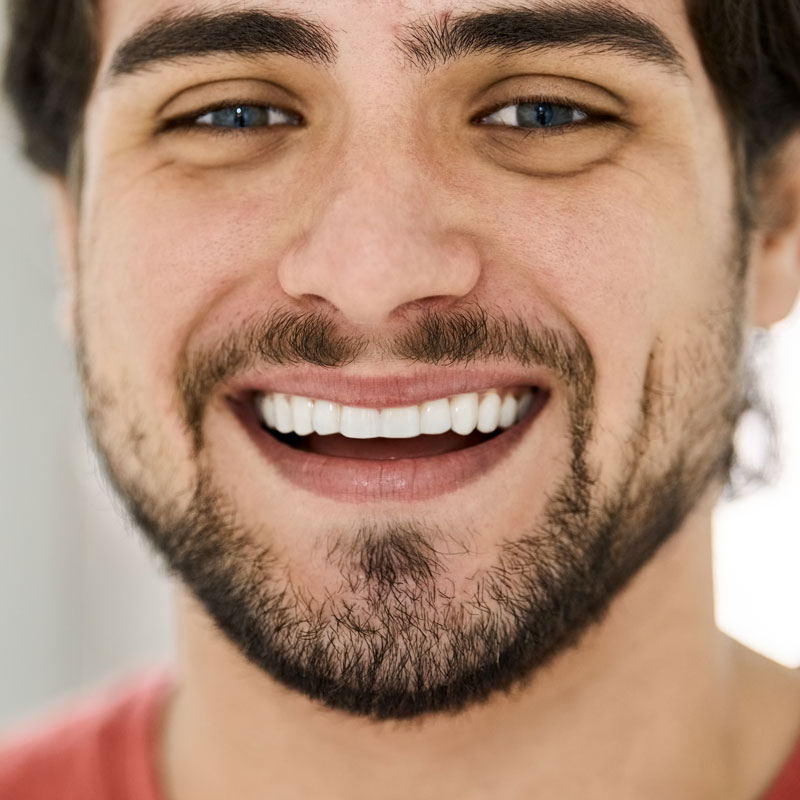 Porcelain Veneers Procedure
At your smile design consultation at our Dallas office, let Dr. Vargas know your vision for your smile, such as what color and shape you want your veneers. If you have a photograph of someone's smile that you want to mimic, bring that in.
When Dr. Vargas starts the procedure, usually, some tooth preparation is helpful in achieving a natural-looking result. A small amount of enamel is shaved to allow space for the porcelain. But sometimes, depending on the final shape desired and the current shape of your teeth, a beautiful set of veneers can be created with no tooth preparation.
Impressions are then taken of your teeth. Dr. Vargas uses a new optical impression scanner, which avoids the messy pastes that used to be required. Our dental laboratory uses the impressions to create veneers that will fit your teeth exactly. In the meantime, you will be fitted with temporary veneers. Once your veneers have been made by our master ceramist, about 1-3 weeks later, we can bond them on. First, we will try them in so you can see how they look. You can bring up any questions or concerns at this time. If you are happy with your veneers, they will be bonded in place.
Some types of veneers, such as Lumineers, are billed as "no prep" procedures. Lumineers and other brands of ultra-thin veneers can be placed directly over your natural tooth, as they are thinner than most veneers at 0.3 mm. For more information on ultra-thin veneers, please see our Dallas Lumineers page.
If you think porcelain veneers are right for you, please call us or visit our request an appointment page to schedule an examination.