Transformative Invisalign Treatments in the Dallas/Fort Worth Metroplex
Invisalign has changed how adults and teenagers get the smile they've always wanted. Dental Loft in the Dallas/Fort Worth metroplex offers Invisalign as an alternative to traditional metal wire and bracket braces. Our team of dental professionals can transform your smile by using the latest dental technology and appliances. You'll love how you look and feel once your Invisalign treatment plan is complete.
Your New Smile Won't Go Unnoticed
Invisalign clear aligners are nearly invisible. However, the results couldn't be more obvious. We begin by taking a 3D image of your teeth and creating a series of aligners, gently shifting them into place. The aligners are worn while you exercise, work, and sleep. After about a week or two, you'll move to the next aligner in the series. This painless and effective orthodontic treatment is recommended by dentists nationwide. Some of the benefits of choosing Invisalign over traditional braces include the following:
Improve Your Smile in Months, Not Years

No Bulky and Painful Wires

Easy Dental Appliance Cleaning

Customized Specifically for You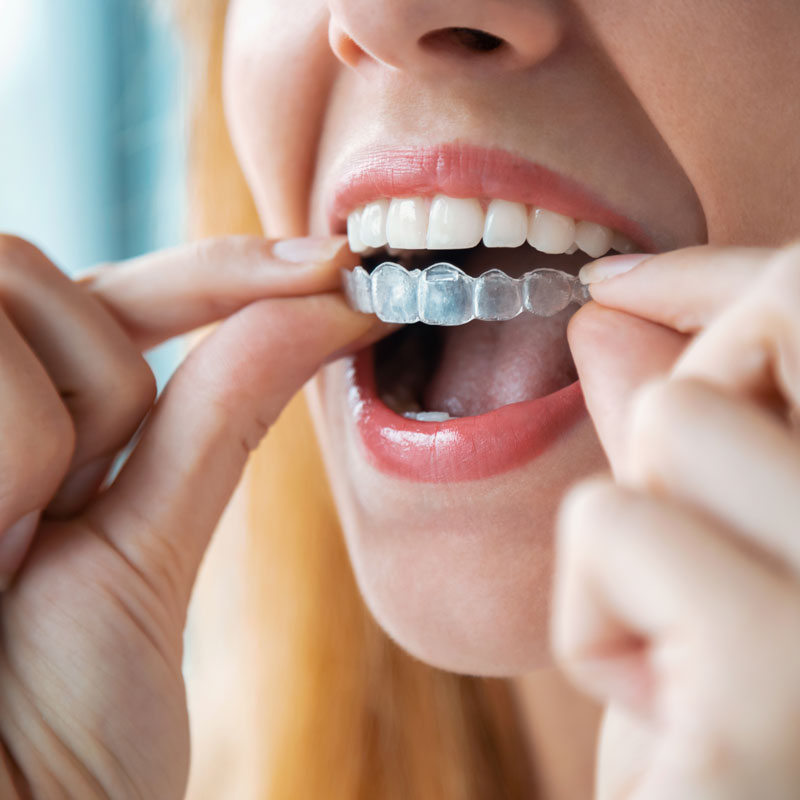 Invisalign Can Be Used to Treat Numerous Issues
Misaligned teeth may not only make you feel less confident about your smile, but they can also lead to more rapid tooth decay. Bacteria and plaque can be more difficult to reach, which can cause cavities. When you meet with the dental professionals at Dental Loft, we can determine if Invisalign is right for you. Invisalign treats several alignment issues, including crooked teeth, tooth gaps, overbites, and underbites. Each set of invisible aligners is customized to fit your bite profile and make incremental changes to dramatically transform the look of your teeth while improving your overall oral health. Speak to our team today to schedule your Invisalign consultation. Discover how we can give you the smile you've always wanted.